Dr. Melissa Wages practiced as a general dentist for 13 years and loved working with young patients. She decided to specialize in Pediatric Dentistry in order to offer more services to her patients and a complete knowledge set addressing the unique dental needs of children to complement her extensive dental skills, caring for the whole child.

Melissa Wages, DDS was born and raised in California, completing her bachelors of science in Biology at University of California, Riverside. She then completed her dental training at Loma Linda University, School of Dentistry. After dental school graduation, Dr. Wages and her husband moved to Alaska, 'for 2 years,' however, 2 years became 4 years, which became 13 years! While in Alaska, Dr. Wages was an officer in the United States Public Health Service, achieving the rank of lieutenant commander. As the years passed, her passion for working with young children became evident and in 2013, Dr. Wages and her family moved to Portland so she could pursue advanced training in Pediatric Dentistry at Oregon Health and Sciences University.

Dr. Wages completed her certificate of specialty in pediatric dentistry in June 2015 and is board certified by the American Board of Pediatric Dentistry. Dr. Wages is a member of the American Academy of Pediatric Dentistry and the American Dental Association as well as the local chapters of both organizations. Dr. Wages continues to stay current with relevant literature and education opportunities, especially regarding prevention, oral health and wellness, minimally invasive dentistry as well as dental sedation.

Dr. Wages' husband, David, teaches math and science at Robert Gray Middle School. They have two adolescent children who are attending school locally, as well. Dr. Wages also has a Labradoodle fur-baby that she is training to be a therapy dog for hospital volunteer work. Nutmeg is able to help out in the dental office setting! The Wages love living near Multnomah Village and are excited to call Portland 'home.'

In her spare time, Dr. Wages likes to spend time in her kitchen baking and cooking. In addition, she enjoys outdoor activities such as camping, hiking and backpacking. Dr. Wages also likes running and has completed several races, including the 2018 Vernonia Marathon.

Dr. Wages enjoys serving the community in various ways. Last year she was involved in Give Kids A Smile, where she introduced her therapy dog-in-training to children's dentistry. Nutmeg was a natural!
We love the people in and out of our community.
Working to meet the need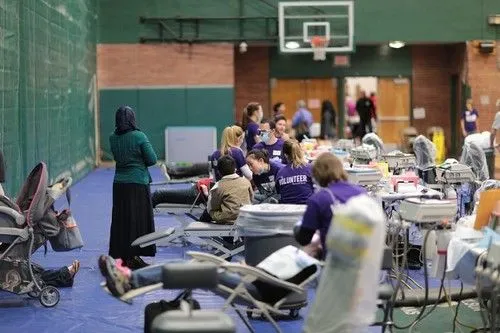 Compassion Connect
Annual SW Portland Clinic
For the last two years, Dr. Wages has participated in Compassion Connect, a community based outreach providing free medical and dental care at Wilson High School.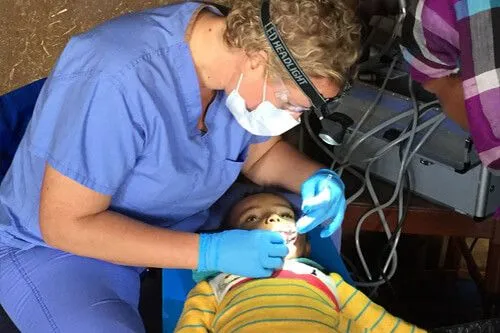 Ethiopia
SERVING COMMUNITY OF GOJO
In October, 2014, Dr. Wages had the privilege of joining the Petros Network on a dental work trip to Ethiopia. She was able to help children and adults with severe dental needs, where the need was great.